Remote 4-button keyfob
This keyfob provides convenient control of your home security alarm, especially when you're coming and going frequently, and means you no longer need to enter your security code at the keypad to control the basic functions of your home alarm system. It includes a panic button for emergency situations.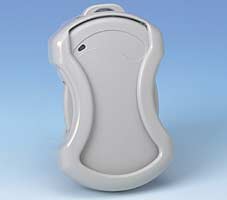 Dual-Button Personal Panic
For members of your family who may be elderly or diagnosed with a high-risk medical condition, this Medical Alert pendant provides a convenient way for them to have access to the emergency function of your home alarm system. It comes with a belt clip or chain to wear around their neck.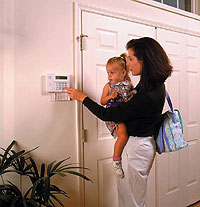 We at SafeLink Security, use the most reliable home security equipment available for each and every alarm installation.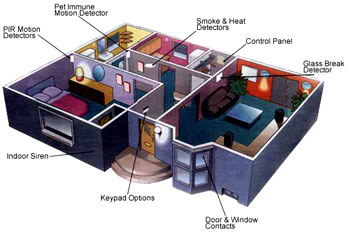 Each of the installed systems is professionally designed to meet the home owner requirements. Choice of sensors includes magnetic door and window contacts, PIR motion sensors, glassbreak detectors, photoelectric smoke and heat detectors, carbon monoxide, keypad design features, wireless accessories, interior and exterior sirens, expansion modules and digital cellular communication devices. Systems can also accomodate additional features including 2-way communications, life safety, remote controls, X10 automation and medical alert pendants.
Once your home security system has been installed and placed on-line with our 24/7 monitoring station, signals are continuously sent and verified in accordance with applicable UL codes and standards to ensure the maximum level of safety and security as well as the quickest verifiable response to an alarm event. The professional installers at SafeLink Security have been trained, certified and licensed to install this equipment in homes and businesses in accordance with all industry standards and criteria.